What Is A Celebration of Life?
A celebration of life is a unique and personal ceremony that honors the life of a loved one.
Instead of the rituals and customs associated with traditional funerals, a celebration of life usually has a postive and uplifting tone.
Another big difference is flexibility. A celebration of life can be formal or informal, religious or secular, and it can take place soon after death or weeks or even months later. It can also be held anywhere.
If you're interested in finding out more about these ceremonies, we recommend reading our guide about What is a celebration of life?
celebration of life guide
Why Choose a Celebration of Life?
Uplifting Tone
Remember your loved one in a joyous & loving way.
It's more personal
Create a ceremony to appropriately celebrate their life.
More Flexible
Choose a time, place, and theme that works for your family & friends.
Less Formal
Create a program and dress code that is appropriate for your loved one.
Celebration of Life Etiquette: What should you expect?
In general the atmosphere tends to be more relaxed and more positive. However you should always attend a celebration of life with respect and sensitivity.
In our Celebration of Life Etiquette Guide, we'll go through everything you need to know before attending a ceremony. We'll discuss things like attire, what to say, what to bring, and more.
Celebration of Life Etiquette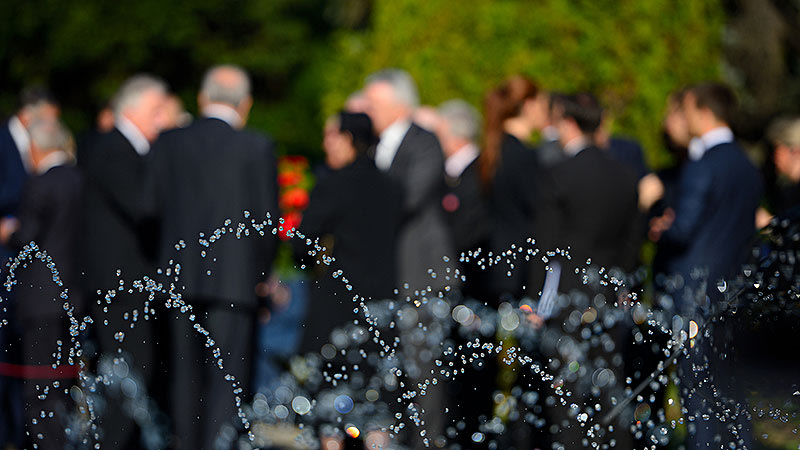 Traditional Funerals Vs Celebration of Life Ceremonies
If you're curious about a celebration of life, you're probably wondering how the ceremony is different from a traditional funeral service. And the answer might surprise you. The differences between the two memorials can be very little or night and day. If you want to know the key differences such as tone, location, and timing, you can read through this article.
Funerals Vs Celebration of Life
What Should You Wear?
Not sure what to wear to a Celebration of Life Ceremony? Our in this article, our experts discuss what is appropriate, what not to do, and provide lots of examples of the perfect outfit.
What to wear to the ceremony
What To Bring To A Celebration Of Life?
If you haven't been to a celebration of life ceremony before, you're probably not sure what's the right thing to bring. In this article, we discuss what type of gifts, food, and sympathy cards are appropriate to bring.
What To Bring