Uniquely Them: Turn Ashes Into Jewelry
Jewelry has always been a way to symbolize our love and bond with family & friends during important milestones. So in moments of loss, what better way to remember your loved one than by turning their ashes into a stunning heirloom memorial. From pendants to rings, these cremation jewelry memorials celebrate their individualism and keep them forever close.
Heirloom Quality

Crafted by Hand

Ash Kit

Matching Chain
Our ashes into jewelry are not only made to order but has glass-like resin that is stronger than stone when it hardens. Every ashes into jewelry selection is polished by hand and makes for an ideal family heirloom.
We individually handcraft all of our ashes into jewelry when your order is placed. This assures our customers that they are getting one of a kind original work of art that represents their loved one and the memories they cherish.
We immediately send out an ash collection kit when your order is placed. The kit contains everything you need to gather and send us the ashes needed. Any ashes not used are securely packaged and returned with your ashes into jewelry.
Our ashes into Jewelry pendants include a free matching 20'' snake chain. We also offer a great selection of premium chains in for different finishes that measure anywhere from 18'' to 30'' in length.
Guarantees
100% Yours
Every piece is customised specifically for you and your loved one.
Quality Assured
Quality counts from start to finish.
Hand Crafted
Our jewelry is individually crafted by hand and we oversee the entire process.
Got questions?
You can always contact us and we will gladly assist you.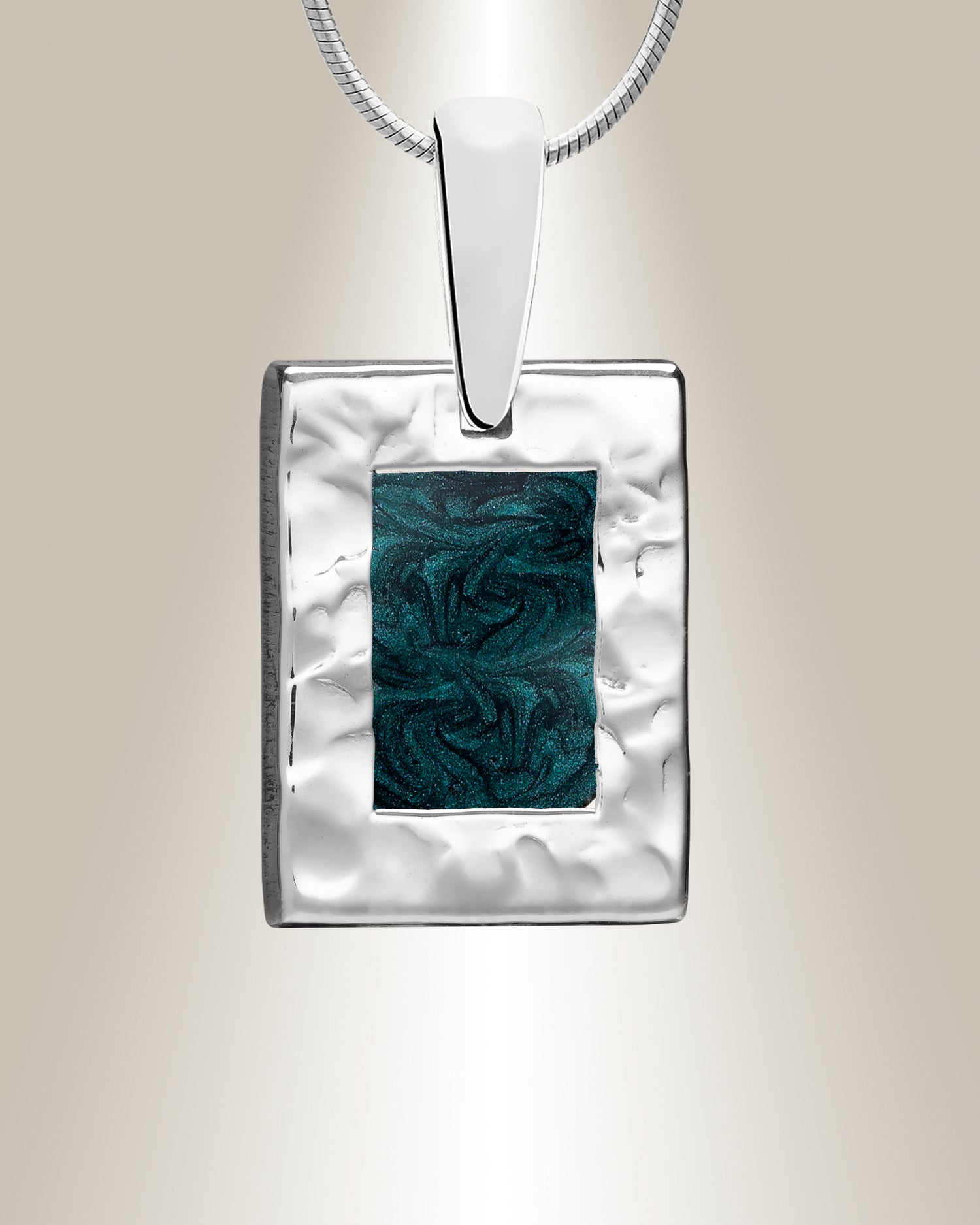 Made with love
We're confident you'll find something truly unique and fitting to remember the life of your loved one. Our talented artists work with a high range of designs and techniques when crafting their cremation jewelry. Generally speaking, the ashes are infused into a piece of glass, porcelain, or resin, and then made into crystals, diamonds, or beading.