Best Cremation Necklaces & Pendants
Best Cremation Rings For Women
Best Glass Cremation Pendants
Handmade With Love
Unique Cremation Jewelry
Engraving Available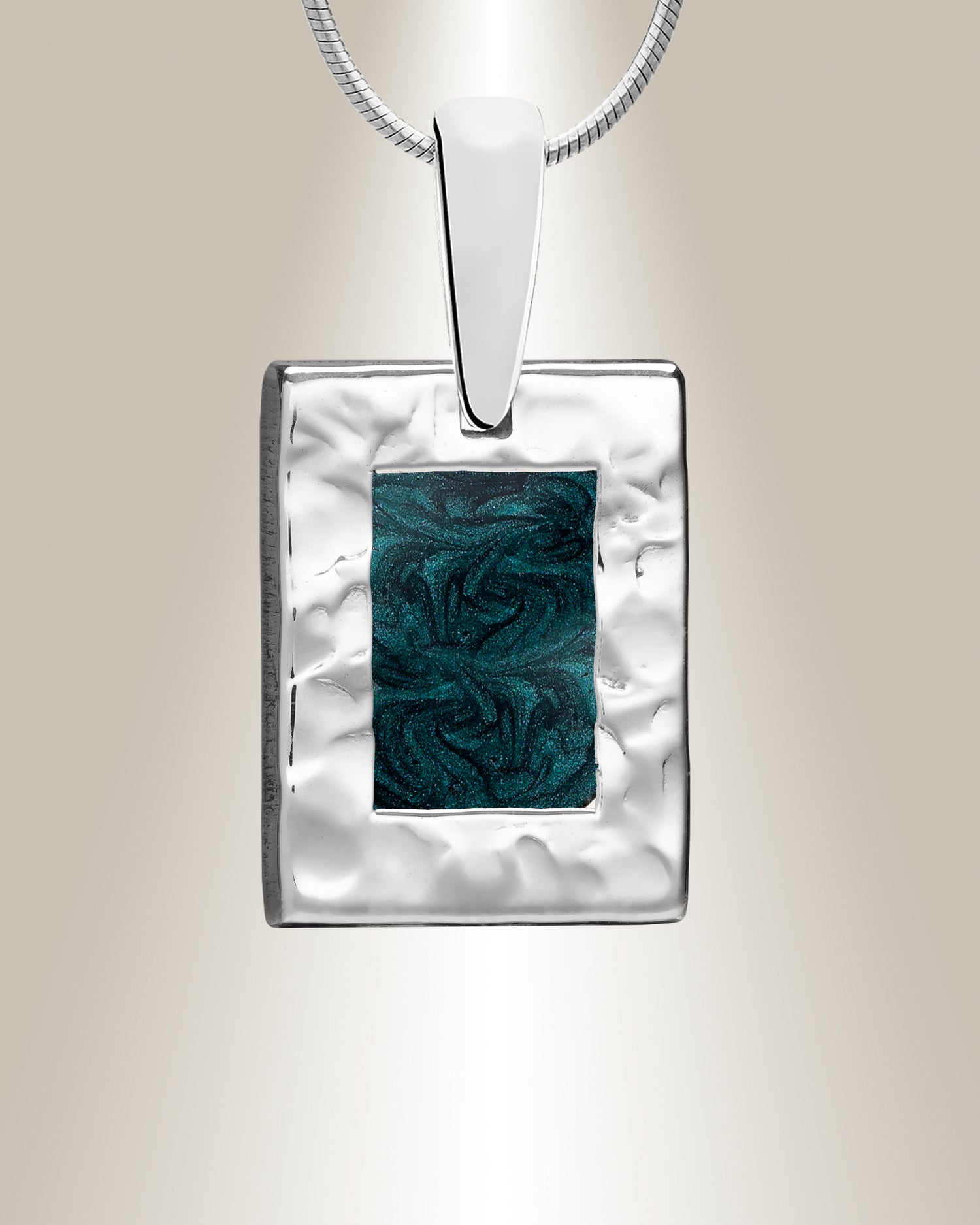 Choosing Unique Cremation Jewelry
Cremation jewelry comes in quite alot of shapes, styles, sizes and prices, depending on your tastes and preferences.
You can choose something basic like a stainless steel pendant, or go high end with a jewelry piece that has precious gemstones.
Below we will go through some important points to know before choosing a memorial jewelry piece.
Why choose cremation jewelry?
Keeping ashes close: they may be gone, but we still want to keep their memory close to us. And for many of us, wearing a beautiful piece of jewelry dedicated to their life is the perfect memorial. 
Excellent sympathy gifts: You might want to buy some cremation jewelry for someone who has recently lost someone. Keepsakes can be a helpful way to deal with grief, and also it's a lovely way to show that you care about the person.
Ideal for families: Usually when there are multiple family members, the ashes are divided up between them. And because cremation jewelry only requires a very small amount of ashes, this is an ideal option for large families.
The Best Unique Cremation Jewelry
Cremation keepsakes
When you think of cremation jewelry, a keepsake piece is probably what you think of. Cremation keepsakes allow you to store a tiny amount of ashes into the jewelry piece. These keepsakes are usually worn as pendants, and come in a variety of materials and designs.
Cremation rings
Cremation rings involve infusing your loved ones ashes with the ring. This could be where the ashes are infused into the gemstone, or if the jeweler closes the ashes inside the setting. Like with normal rings, the options for choosing a memorial ring are endless.
Cremation pendants
Like with regular pendants, the options are also limitless. Cremation pendants come in a variety of shapes, materials, and styles that are suitable for women and men. They can be crafted from regular metals like stainless or gold, right through to highly personalized items such as gemstones or ash infused glass.
Cremation bracelets
Cremation bracelets offer a good choice for those who prefer to wear jewelry on their wrists as opposed to their neck or fingers. They are customizable with different materials and are available in various design options and colors.
Personalized Cremation Jewelry
One of the reasons people love cremation jewelry is that the memorial can be personalized specifically for you. You choose where you want to wear it, what style it will be, and how it will commemorate the memory of your loved one. Below are some popular ways for how you can personalize your cremation jewelry.
Ashes into jewelry
What could be more personal than creating a piece of jewelry made out of the ashes of your loved one? To make a piece of ash infused jewelry, you'll need to send the artist or jeweler less than a teaspoon of ashes. The ashes are then infused into a gemstone, glass, resin, or some other type of material. 
Engraving
Most cremation jewelry types are engravable, where you can add a name, a few words, or memorable date. Some are also photo engravable where you have the option to engrave a photo of the deceased directly onto the jewelry piece. 
Fingerprints
With fingerprint cremation jewelry, you can have the deceased's fingerprint laser engraved on the jewelry piece.
Birthstone
With birthstone cremation jewelry you can have a lovely birthstone of your choice incorporated into the design.  You can choose your birth date or that of the person who is no longer here.
Common Questions About Cremation Urns
How much ashes can you fit in a keepsake?

Generally speaking, you should be able to fit anywhere from an 1/8 to 1/2 a teaspoon of ashes in the keepsake.

Of course this will depend on the size and design of the jewelry piece. It's a good idea to find the ash capacity in the product description or reach out to our memorial experts.
Can you only use ashes for cremation jewelry?

Cremation jewelry is not limited to ashes alone but is also used for storing sentimental items in remembrance of a lost pet or person. Examples of these items include:

- A strand of hair

- Dried flower petals

- Burial site ground
How do you fill cremation jewelry?

- Open the bail or screw cap, use a small screwdriver and place it to the side.

- Take the small, enclosed funnel and insert it in the opening of the jewelry piece.

- Gently pour a tiny bit of ashes into the cavity, don't overfill it.

- Replace the screw tightly, ensuring that it sits flush on the jewelry surface.

- For adding adhesive, slightly remove the screw (not all the way) and use a toothpick to add about half a drop of glue into the screw threads.

- Re-insert the screw and close it securely. Clean away any excess of adhesive.
Is cremation jewelry waterproof?

There is no guarantee that your jewelry will be waterproof as the minerals in water or chemicals in swimming pools can damage the jewelry. We recommend taking it off before taking a shower, bathing, or swimming. 
How much does cremation jewelry cost?

A good rule of thumb, anywhere between $60-$1000 is a good range. You can go higher when dealing with expensive gemstones.

Like with regular jewelry, price will depend on the materials, the deisgner, size, and the amount of work involved.
How do you take care of cremated jewelry?

Maintaining and caring for cremation jewelry is essential to ensure it lasts for many years to come. You can do the following:

- Do not wear the jewelry during rigorous activity. Take it off before swimming, sleeping, bathing, or taking a shower.

- Store it in a velvet pouch or jewelry box when you're not wearing it.

- Familiarize yourself with special caring instructions for specific materials.
Are cremation ashes toxic for my skin?

No, cremation ashes are not toxic and is safe to touch. Ashes contains bone matter and trace amounts of minerals like sodium and potassium.

In saying that, if you understandbly don't want to touch ashes, we recommend you use gloves when moving them.