Whispering Waves 3D Silver Cremation Pendant
Regular price

$320.00

Sale price

$275.00
The Highlights
Suitable for Human & Pet Memorials
Materials: D

ichroic Ash Infused Glass

Adjustable Necklace
Style: Boho & Hippie
One of a kind piece handmade by a talented American artist

This ocean-inspired piece of memorial jewelry comes in a beautiful design of a wave and the sea, which symbolizes the ebbs and flows of life.
A calming and reassuring hue is used to decorate the bottom of the wave (which contains the infused ashes) conveys a sense of peace and tranquility.
With the adjustable necklace, you may wear this piece of memorial jewelry close to your heart, wherever you go.
Who is this cremation pendant perfect for?
For families in search of a meaningful and personal way to remember their loved one
For someone who wants to celebrate the life of their loved one with an elegant piece of sterling silver jewelry
You always want to keep your loved one's memory and spirit close to you
To remember a loved one who had a great affinity for the ocean
Spiritual Symbolism & Color

The wave form is a metaphor for life's journey, with all of its ups and downs and perseverance. It serves to remind us of the ongoing flow of feelings and encounters.
The peaceful, serene, and consoling light blue hue at the base of the wave represents peace, healing, and emotional serenity.
It will hopefully give you comfort through this difficult time by inspiring a feeling of calm and peace.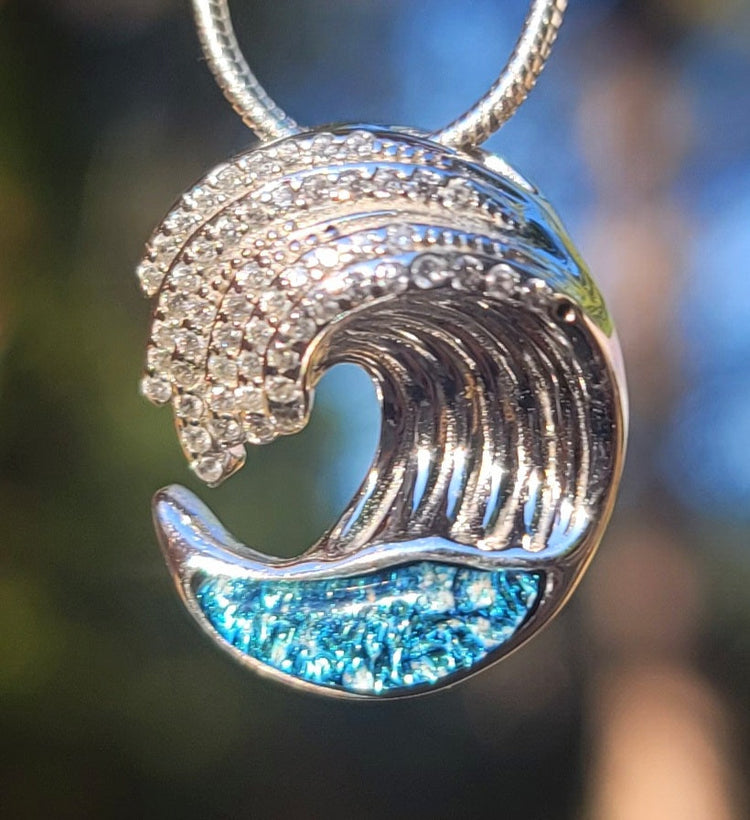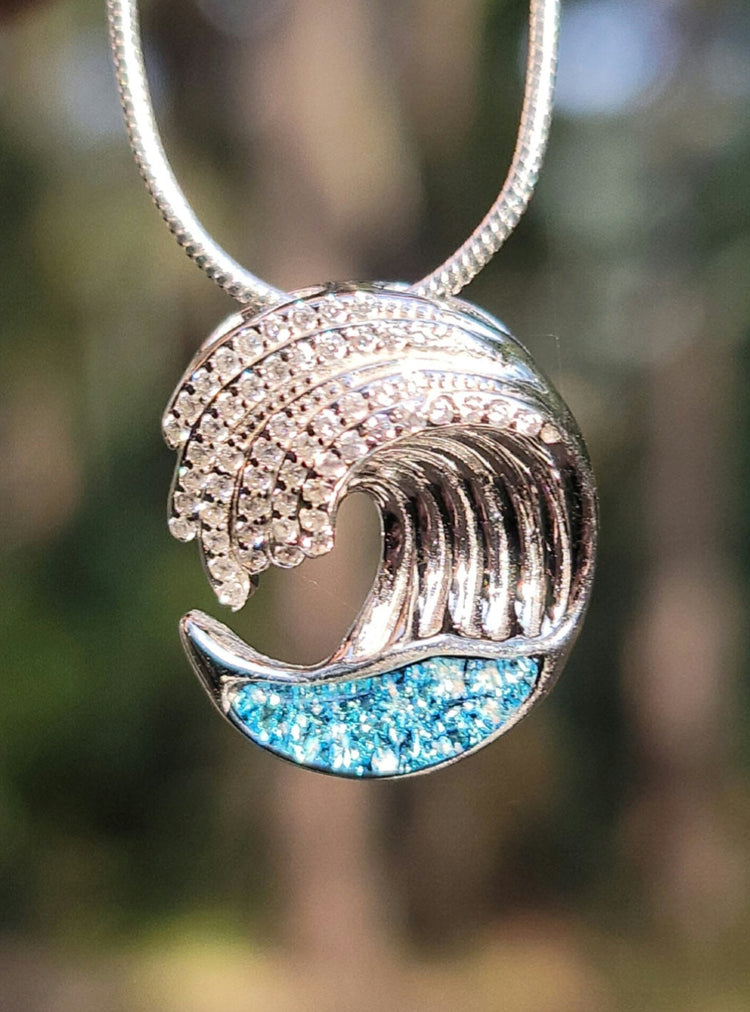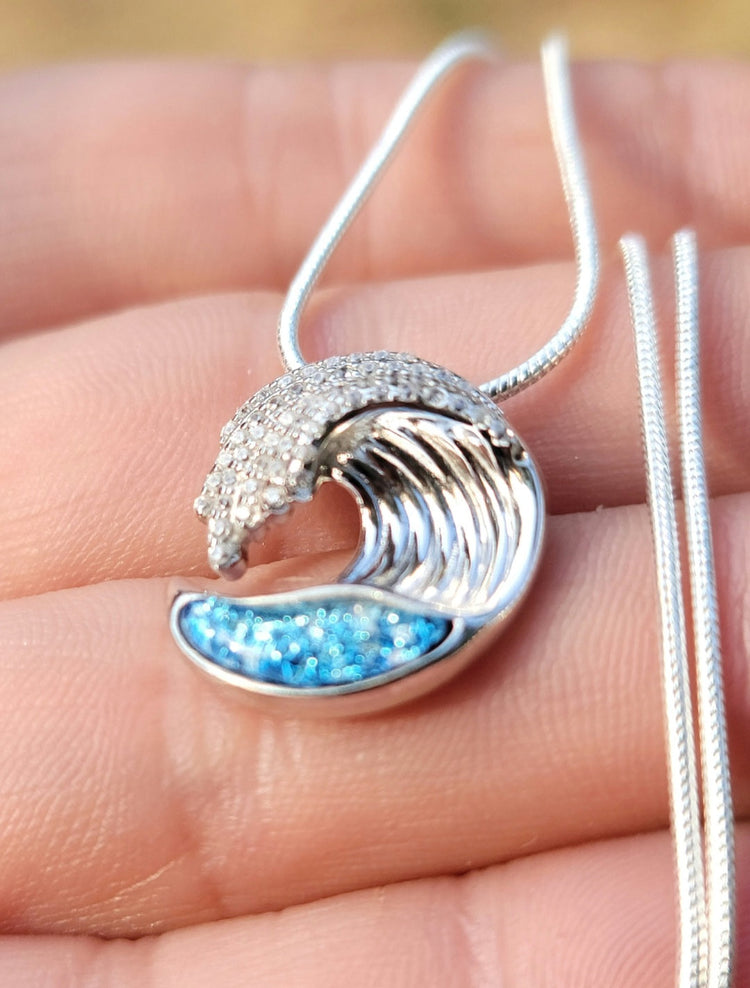 Perfect my dad
My dad lived his whole life by the ocean so I loved this pendant the first time I saw it. It's very beautiful and I will always treasure it.