Fresh Flowers DIY Biodegradable Urn
Regular price

$230.00

Sale price

$198.00
Please keep in mind that the flowers are not included, so you will need to buy the flowers yourself. Many people have found this to be a healing and uplifting experience.

The water or burial urn is crafted from biodegradable materials with cotton fasteners that helps to keep flowers of your choice intact. The vessel with its bouquet of fresh flowers is released into the water where it will sink and biodegradable. 
A water soluble bag, flower arrangement tips, and scattering instructions are included. 
How long does the urn take to sink?

These urns are designed to float for around 5-15 min, however float time will depend on specific water and weather conditions. Also keep in mind that these urns are designed for the complete ashes of one adult. Therefore only including a partial amount of ashes may result in longer float time.
Flowers have been used since ancient times to honor the memory of someone who has passed on. This beautiful flower urn offers the same sentiment, which combines ancient traditions with a modern ecological way to say good bye to a loved one.
Shipping Times
The urn is shipped (UPS Priority) 1-2 business days after the order is placed. If you're in a rush and need the urn by a certain date, please contact us on 850-846-882 to see if we can accommodate your request.
The Highlights
Material: paper and plant-based glue
Color choices: shell white, coral, natural, seagrass green or surf blue
Height: 7.75 inches
Diameter: 13.5 inches
Holding capacity: 200 cubic inches (up to 200 pounds)
Scattering Laws: Federal burial at sea guidelines require that cremated remains be scattered at least three nautical miles from land.
Disclaimer for orders shipping outside of the USA
Import duties, taxes, and brokerage fees are not included in the product price or shipping and handling cost.  These charges are the buyer's responsibility as we are only charging the transportation fee for your urn.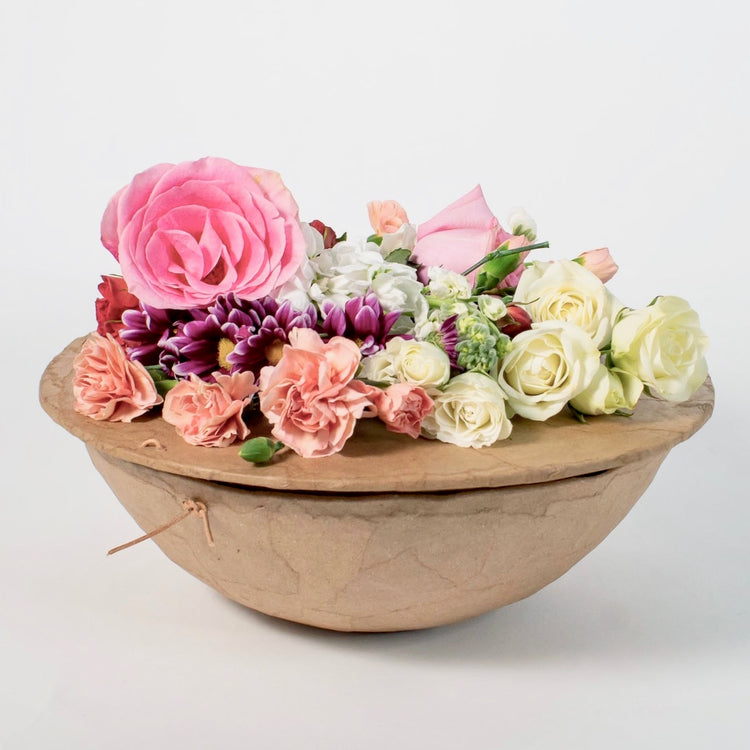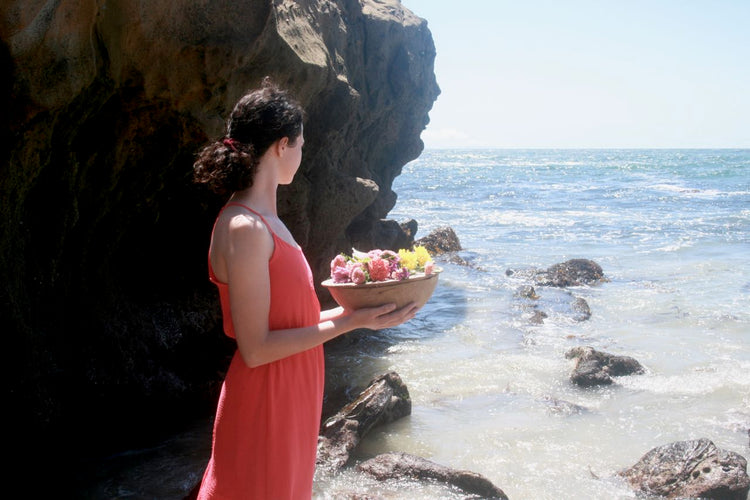 it was beautiful ! i would highly recommend
Fresh Flowers DIY Biodegradable Urn
Perfect
This urn is exactly what we were looking for. Mom wanted her ashes spread in the ocean and this urn allows us to add her favorite flowers and have some time to watch her slowly disappear. Thank you for your creativity. ~ Deb
Beautiful Urn!
The urn is very well made and looks lovely. It was perfect for the send off of my late mother. Adam went above and beyond to make sure it arrived before the ceremony.
Happy that everything turned out great!
My family were delighted with our mother's sea ceremony. It was an emotional and uplifting experience arranging mum's flowers and preparing them for her send off. My sisters would also agree! The urn arrived fast and is very well made. Also there are very clear instructions that are easy to follow.